St. Anthony's Convent School, Jaigaon, Nirmala Niketan is an English medium school established in 1988 and owned by the Salesian Sisters, a body registered under the Societies Registration Act.XXVI of 1961 having its office in Dum Dum, Kolkata.
St. Anthony's Convent School – Jaigaon is a Catholic Educational institution conducted by the Daughters of Mary Help of Christians also known as the Salesian Sisters. Its founder is Don Bosco and co- founderess is St. Mary Mazzarello. It is a Catholic Minority Institution recognized by the Education Department of the Government of West Bengal for the Indian Certificate of Secondary Examination (ICSE) and the Indian School Certificate Examination (ISC), New Delhi, with three streams of Arts, Science and Commerce. The school admits all children irrespective of caste and creed. It is a co-ed school.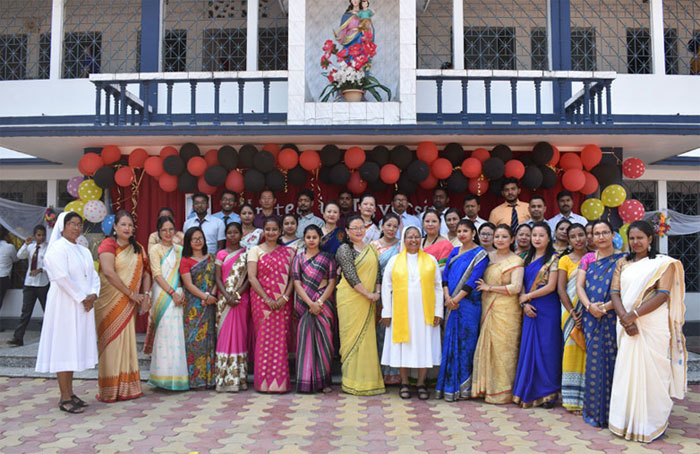 1. The aim of St. Anthony's Convent School is to impart sound formation (religious, mental, moral social and physical) based on the principles of Christian Faith, to members of the Christian community and also to all others admitted to this Institution.
2. It is run according to the principles and methods of St. John Bosco, a Modern Educator of Youth, based on convictions, prevention of faults, loving kindness and faith in God.
3. The constant effort of the well trained staff is to develop the individual personality of each pupil and bring out those qualities, which are best and noblest in them. We also ensure a value based education in order to enable the pupil choose the higher values of life.
4. Special attention is given to ensure a high standard of morality and discipline in the school.