Without Confidence and Love
there can be no true Education.
Message from Principal [Session 2022-23]
Don't' give up. Take one stop at a time. Be consistent in your efforts.Success will follow.Ever better! Ever Higher!
The academic session 2022–23 has already begun at St. Anthony's School much earlier than the scheduled time. It's 'A Relief' for the parents, the stake holders of this institution and 'A RESPITE' for students who were cooped up indoors throughout the period of the pandemic Covid –19. As we have invoked the blessings of the Almighty during the prayer service…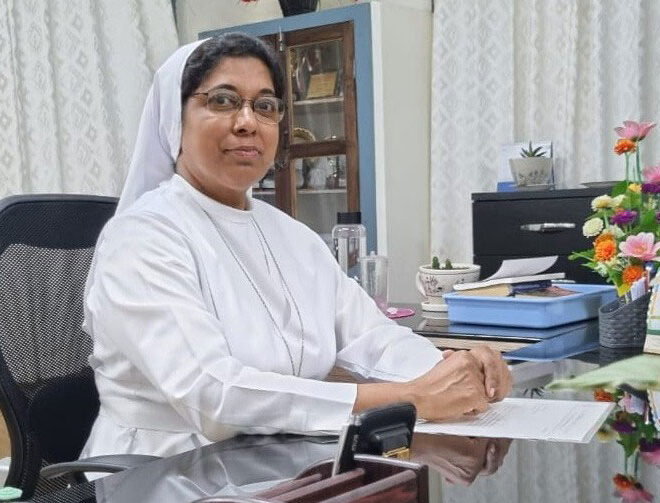 It organizes singing contest to help students retain and enhance their talent in music. Songs are composed by them for different school events with different themes.
It organizes competition like drawing, painting, ceramics, sculpting to encourage artistic skills. It is responsible to maintain the wall magazine.
It encourages dramatic presentation by students in the form of skits, plays, mime, etc.
It encourages students in photography, filming, exhibitions, etc. It celebrate media week in the school.
It organizes competition like debate, creative writing, elocution, literature, etc.
Promotes participation of students learning about and improving the environment activities through slogan writing , rally etc.
Encourages the students for charity works, clean up local parks,places,reaches out to the poor and needy people of vicinity. Every Christmas they hold Christmas tree for the neighborhood families donating old clothes collected from school students and other household material. Sports events are also organized for the neighborhood children giving them snacks and gifts.
Encourages students for dance competition like ballet dance, Indian folk dance, etc. The members take responsibility to teach the students different dances for various events.
It organizes tournaments like volleyball, badmintion, football and all other sports activities.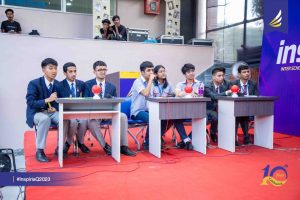 Events
Our school secured 4Th position among 40 schools at Inspiria Quiz Competition 2023.
Read More »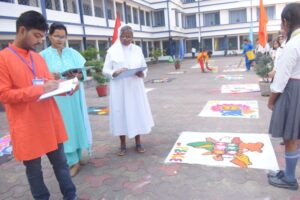 Events
Rangoli competition was held in the School Campus on 21st Oct.2022.The theme was "Unity in Diversity".
Read More »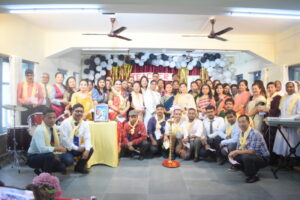 Events
Teachers Day was Celebrated by class 12 students in the school premises.
Read More »
Although it is the first time ever for the whole lot of us being under such circumstances during the pandemic, still life has to move on and so did the education system for our kids. Online schooling was never a part of our culture till date but the innovative ideas taken by the schools for…
The COVID-19 has resulted in school classroom shut down but home classroom/online classroom is open. Although the changes are very hard but the school has moved into online teaching very smoothly, we have: Good and punctual morning assemblies, students friendly time-table with breaks, online exams with oral and viva and the competition which kept the…
The global pandemic hit all the countries without any expectation. As no one could go outside due to the lock down, the only medium of contact was through internet. St. Anthony's Convent School, in my view has made an exceptional good attempt to ensure that students were always in touch with their books. With very…