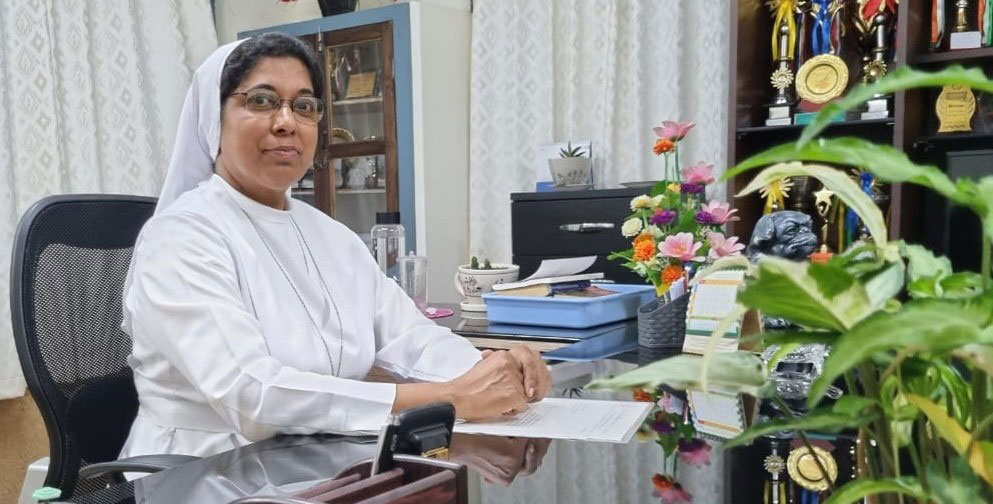 We are at the threshold of a new technological era. Momentous technological development of the tools like AI, Robotics, ChatGPT etc are reshaping the lives of human beings and will affect us not only for days ,months and years but for a lifetime. These technologies are entering into uncharted territory of No Return. With it the landscape of education is changing too.
The school Management is far more challenged by these phenomenal changes .The felt need is to get our students ready to meet the challenges of the technology which is rapidly transforming the world we live in. Hence it is essential that our students develop the skills and competencies that will enable them to thrive in the future as they settle down in different Institutes of Higher learning across the country and abroad.
As we all know, we are a step ahead already as the Management had been very decisive to introduce digital platforms like Smartboards and interactive whiteboards in every classroom, which enable teachers to deliver and engage in interactive lessons, and students to participate actively and creatively, without discounting the online learning platforms we had used during the pandemic times and other apps which are in use till date.
The directives of NEP-2020 to introduce Experiential learning in the school curriculum becomes an urgency and a need of the hour. Hence, partnering with International S.T.E.A.M Education company -Kolkata is in the pipeline. And we begin it by organizing " Da Vinci Innovation Camp" for the teaching fraternity and the outgoing students of class twelve in August 2023 which subsequently will be integrated in the school curriculum from Class one to twelve in the New Academic session 2024-2025. These new technology tools will not replace the traditional methods of teaching and learning, but rather complement and enhance them. We believe that by integrating technology into our curriculum, we will be able to:
– Motivate and inspire our students to learn more effectively and enjoyably.
– Foster their creativity, curiosity, and critical thinking skills.
– Prepare them for the demands and opportunities of the 21st century.
We appreciate your support and cooperation in this endeavor.
Together, we can make this a successful and rewarding experience for our students'
community.
Principal
Sr. Margaret Fernandes
July, 2023